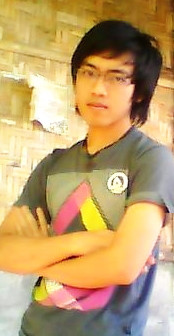 I am Aditya Firmansyah or simply Adit. I spend my days with my hands in many different areas of front-end web development (HTML, CSS, and jQuery/Javascript), but doesn't mean i am bad in back-end, heh. I love script since i was 11, but my professional carrier start from 2006. I want to write down about my education history but I don't know what to say as I have nothing about web development educational background, ehee.
I don't always like to study when i was in elementary, junior high or senior high. I just spend my time with computers and knowing that someday i will end up working with them. Just like how Newton skip classes and playing with apple then he found theory of gravity, or how Einsten didn't want to learn any lesson he didn't like but he found a theory of relativity. May be that's why since 2011, i am also working freelance as front-end (sometimes also back-end) web consultant in several companies.
But I enjoy working directly with my clients, rather than having project managers involved. Even though I never meet my clients in person because we live in different side of earth, I am able to effectively communicate via email or another chatting services to complete website development projects to their specifications.
WHERE YOU CAN FIND ME
Simply drop an email to chapringgoboyo[at]gmail.com or you can find me in a freelance website services fiverr.com/cahpringgoboyo.
It's my very honor to see all of my clients give me a thumb up for my every job. Welcome to my personal portfolio and enjoy!!